Posted on May 2nd 2020
Author: Bill Hoffman
You have now been a part of the ponding scene for years and just desire a fresh look, upgrade, or something new added to your water feature. Here are a few add-ons to bring that "newness" back to your garden:
---
1. Spitters or Fountains
Adding a little more moving water never hurt anyone. Not only does it change the focal point in your pond, but it also increases circulation. Fountains and spitters are fun ways to stir up those possible "dead zones" in your pond and help reduce sediment build-up.

---
2. Statuary or Birdbaths
From fun and whimsical, to aged and classic; garden statues and birdbaths can change a look in seconds.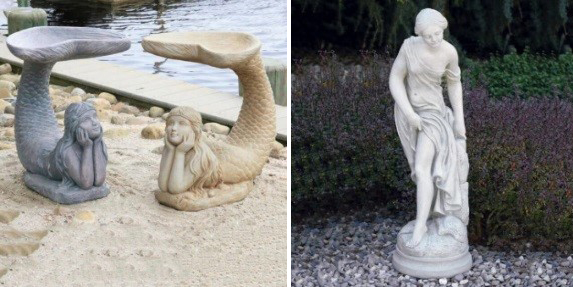 ---
3. Waterfalls or Streams
Adding another waterfall or stream is not as difficult as it sounds. Pond liners overlap and the water is funneled right back into the pond - increasing circulation and also adding new sounds of splash.
---
4. Bog Garden
A bog garden is a great, way to increase filtration. Drawing water from the bottom of your pond helps control fish waste build up, which feeds the bog plants naturally and keeps the water healthy for pond fish.

---
5. Plantings
New plants inside and outside the pond can change a look year after year. Create new themes with color, textures and varying heights… from a tropical oasis to a serene Zen garden.

---
6. Floating Islands
Islands give the opportunity for added color, but also provide shading for the pond water and shelter for the fish.
Your koi fish and other pond fish will feel more secure to swim freely around the pond knowing that they are protected from above.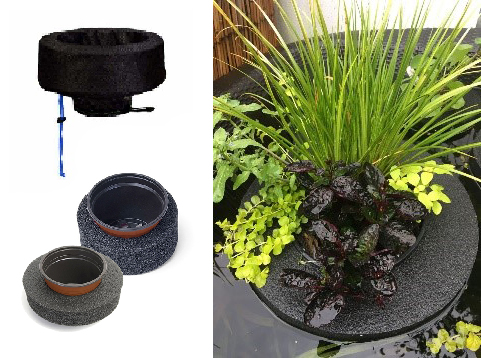 ---
7. Decorative Stone
Decorative Stone comes in a variety of beautiful colors, shiny surfaces, abnormal shapes and various sizes that can add dimension and interest in your pond or water feature like nothing else. You can even have boulders drilled and add a pump to make it a bubbling rock!

---
8. Fire Features or Lighting
They always say that opposites attract. Why not bring fire to the water's edge? Cozy up next to your pond in the evening with the warmth of a fire pit and the soft glow of some pond lighting. Throw in a couple of night blooming water lilies and enjoy a whole new atmosphere at night.

---
Many things can be added to your pond or water feature making it look brand new! You can count on Hoffman's Water X Scapes having the pond supplies and expert pond staff to help you achieve that desired look. Don't want to do it yourself? Check out our Pond Services.