Last week we had some lovely, warm, Spring weather. Warm weather makes your pond fish more active and starts bringing up questions on when koi and other pond fish can start being fed. However, we live in Northeast Ohio, which means weather is almost never consistent.
Please keep a few things in mind when it comes time to feeding your fish:
1.) Water temperature is VERY important
2.) Consistent warm weather is key
3.) Be sure to use the proper food (low vs high protein formula)

Please be aware that it is still too early to feed your pond fish. The weather is still changing too drastically.
Consistent warmer weather is what we are waiting for when it comes to ponds and when to start feeding fish. So, keep an eye on the weather forecast and make sure you have your thermometers handy to keep an eye on those water temps.
We recommend that you do NOT start feeding your pond fish and koi until your pond water temperature is above 50 degrees and expected to continue to rise. (The continuing to rise is the important part!)
When pond water is 50-70 degrees it is time for Cold Weather (low protein) Fish Food.
When pond water is 70-80 degrees it is time for Warm Weather (high protein) Fish Food.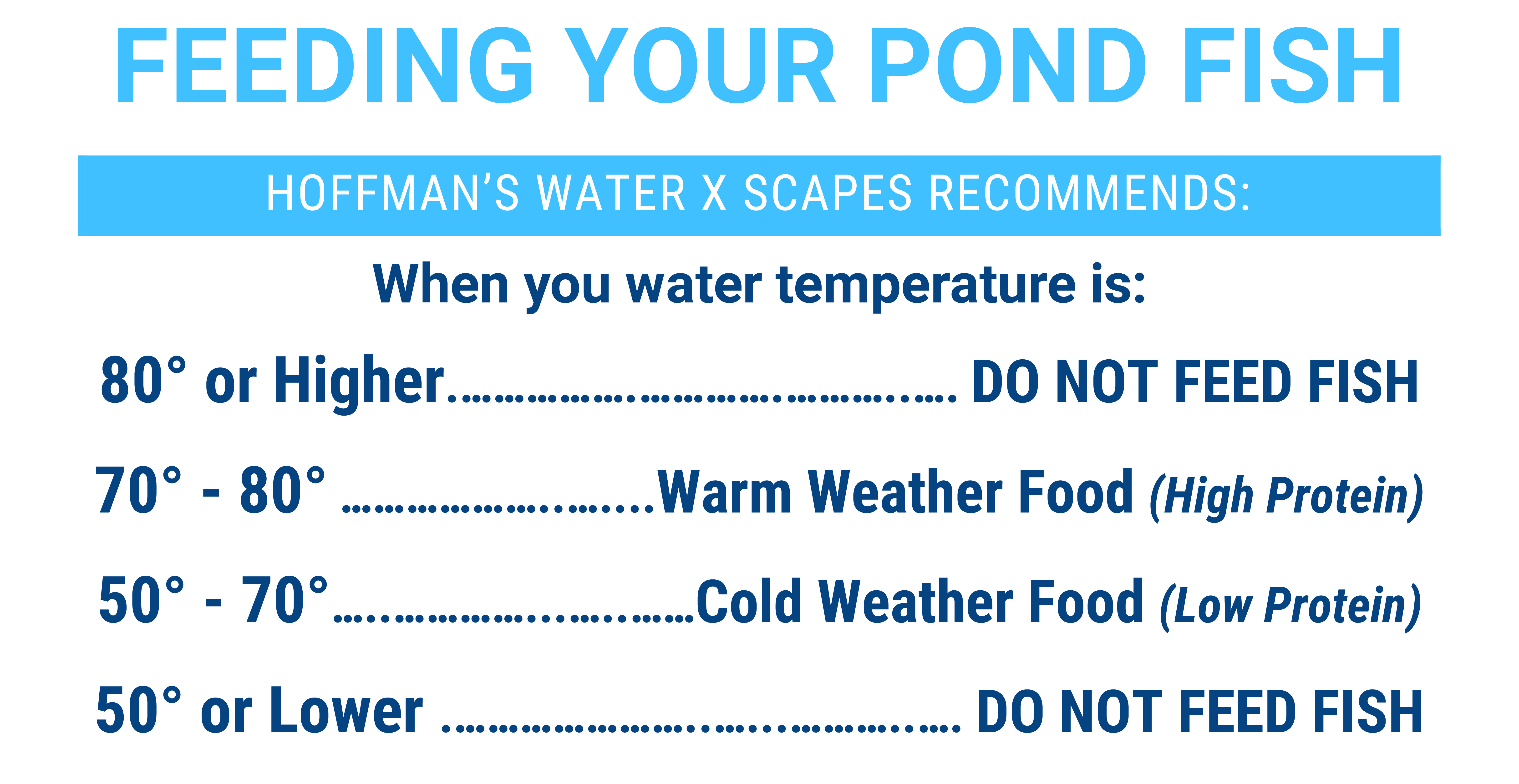 Remember, if you live in Northeast Ohio it is still too early to feed your fish. Keep an eye out for consistently warmer weather and a close look at your water temperature. Keep an eye on that weather forecast.